For many years I have been working with women and for women, creating collections with their comfort, beauty and well-being in mind. I believe that every woman has her own unique style that characterizes her and reflects who she is. Like a Coco Chanel pearl necklace, it will always be associated with its timeless elegance. Each of us has a memory of our mother, aunt or grandmother in a favorite dress, hat or with an immortal handbag. Something they loved and what symbolized them. That's what style is - the quintessence of your personality. Together, with the help of this course, we will find your style!



Do you feel that you keep making the same purchasing mistakes, filling your wardrobe with new, incompatible clothes?

You don't know what colors and cuts suit you?

Do you buy on the spur of the moment, tempted by new trends and sales, which causes more and more chaos in your wardrobe?

Are you not comfortable with what you are wearing?

Do you keep choosing the same sets, having a wardrobe full of clothes that you never wear?

You don't know how to create sets from what you already have?

You don't really know what you like and your style?



Don't worry, you are not alone with this! I will help you break out of the circle of wrong decisions, chaos and random purchases. You are not meant to be for clothes, but they for you!


In my online course iDENTiFY your style, I give you the driving force, passing on the knowledge you need to break out of the vicious circle.
You will work on creating your own style by analyzing your lifestyle and interests.

You will create your own mood and inspiration board to help you with this.

You will learn what your figure is, what cuts you should wear and what fabrics to choose.

You will create a full color palette tailored to your personal style.

You will create your own style compass (compilation of all the knowledge about yourself), which will be an indispensable guide in shopping.

You will gain new knowledge about quality and sustainable fashion.

You will organize and sort the wardrobe.

You will create your own wardrobe system that will allow you to build styling.

You will work on combining clothes into stylizations.

I will show you how a fashion designer works on creating new projects, which will help you choose good quality clothes in the future.
I will not tell you how to be like me, I will teach you how to be yourself!

The course takes place on an online course platform where I post links and instructions. You can use a PC, Mac, iPad or smartphone. The course is taught with audio and video lessons. You also have the option to download a summary and lesson in pdf format. Almost every lesson ends with an assignment. You have the option to e-mail them to me where I will give you personal instructions. In addition, the course has a Facebook group where I am present to provide further information and guidance and to answer questions directly.

The course is divided into 4 modules with 20 lessons:

Module 1: Identity
It will help you analyze your own lifestyle and personality so that you can identify a unique style based on your own identity. You will create your mood board , it is the beginning of the way to get your own style.
Module 2: Style Compass
Remember that just knowing who you are and what you like is not enough. You need expert knowledge of your body structure, cuts, materials and colors. In the second module, you will learn to recognize which type  suit you. When you combine this, with your identity, you will see that the essence of your style slowly emerging.
Module 3: Reorganization and cleaning
In this module, we will start to work - you will empty your wardrobe and sort your clothes. Don't worry - I'll tell you how to do it. What stays and what goes. It is a process by which you get to know yourself, what you like and what makes you feel uncomfortable. When you get rid of all the ballast cluttering your wardrobe, you will  stay only with what defines you.
Module 4: System
Summary module. You already have enough knowledge to create your own style compass. He will be an indispensable guide for all purchases, it will consistently lead the chosen route. I will show you process of creating from the idea to the final result. You will learn how to create a system that will help you complete interesting styles, and finally make a shopping list tailored to your needs.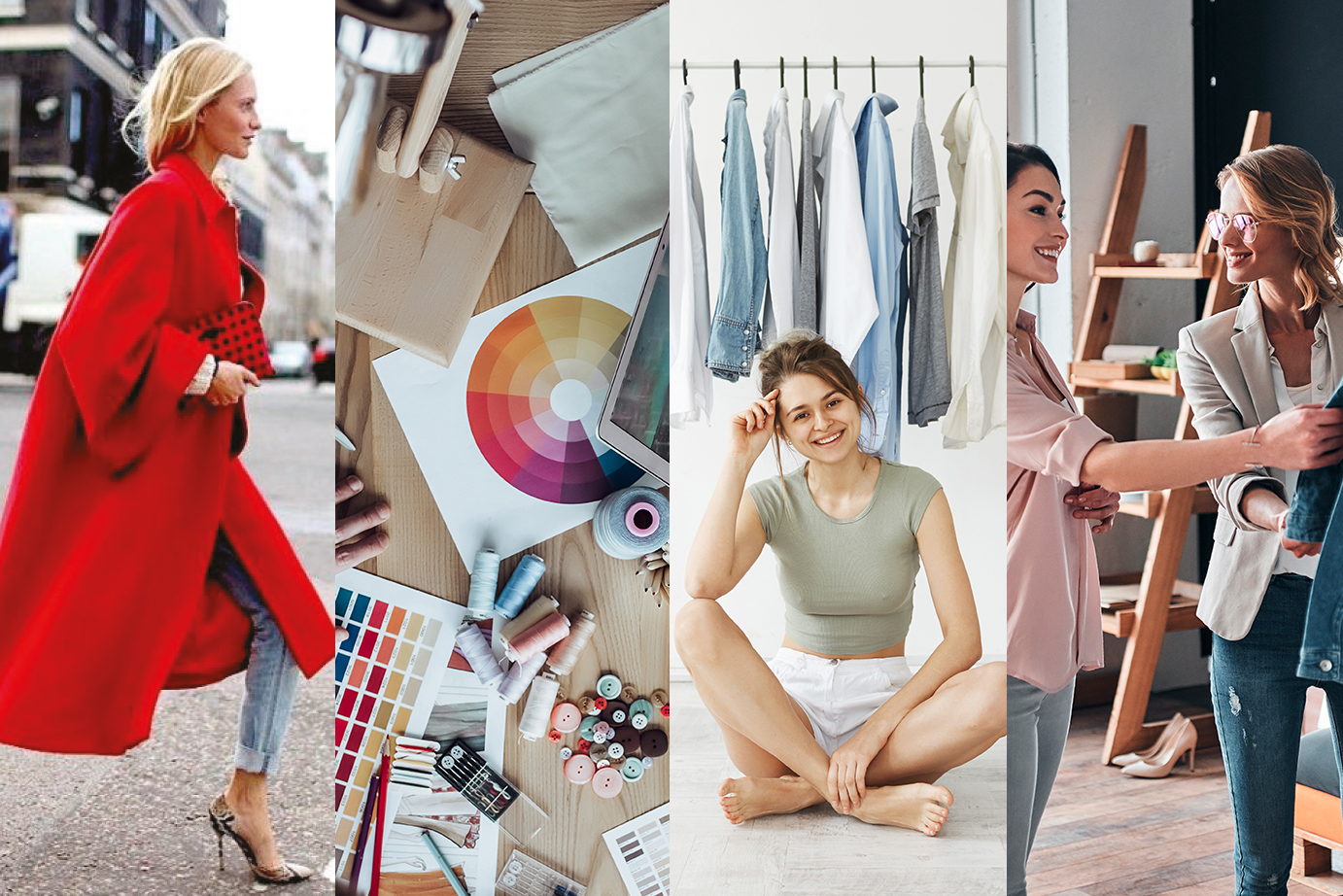 Identify your style is a course that systematically and consistently shows how getting to know yourself. Your own personality, passions, interests and knowledge about the body allows you to define your own style. You will exude self-confidence, a person who consciously draws from fashion what is best for her. In addition, you will avoid missed purchases, save money and time, while taking care of the natural environment.

See what the course participants say:
The course opened my eyes. I've gained a better understanding of what I actually have in my wardrobe and what I need (less of the same clothes) and last but not least, I'm starting to gain confidence in what I should and should not wear. Therefore, it takes me very little time to review what is really relevant at the January sales. The investment in the course paid for itself after a few months, because I buy on a priority list with only what I need.
Bente, Oslo
The information contained in the course opened my eyes to the importance of the figure and the appropriate cut. Very often I wore clothes that worked against my body. I am V-shaped, with slim arms and legs. I like the large prints on wide tops, and I like wearing slim, dark pants. Now I can see that it was not the best idea. I should have done the opposite: tighter clothes on top and wide / patterned bottom! This is a very useful course! Thank you so much for teaching me this, Nina.
Trine, Trondheim
I am still in the process of learning, it is exciting and I am very curious about the next lesson. Sometimes I go back again and I understand more of the previous (lesson). You can work on the fly and pause, navigate back and forth (after the course) as with most learning processes. I began to realize that changing my style, learning about quality and ethics, and looking at myself requires a new way of thinking. So it's great that Nina Skarra has extended your access time to the "Forever" course!
Christina, Stockholm
Thank you for sharing your knowledge and helping each other. You are incredibly good and inspiring. I learned a lot in a short time, now my emphasis is on fit and materials and how they fit on the body. You can learn a lot here. I also find it very interesting what you write about which materials work together. Skirt material compared with top and cardigan / jacket. I would like to know more about it.
Jannicke, Trøndelag

I have helped over 1500 women in Sweden, Norway and Poland.
Now it is your turn, join me and iDENTiFY your own style!